Benton Harbor 35, Berrien Springs 33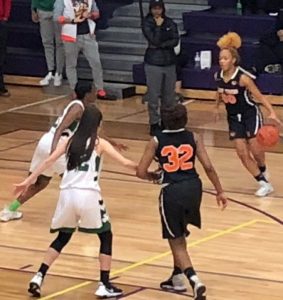 Benton Harbor only led for about 20 seconds, but it was the final 20 seconds as the Lady Tigers rallied to defeat Berrien Springs 35-33 Friday for the Division 2 District Championship.
Johnae Poindexter led the Tiger comeback as she scored 13 of her game high 22 points in the final quarter, including the eventual game winner. Shaliyah Perkins added 11 points for the Tigers.
Benton Harbor advances to face Plainwell in Monday's Regional Semifinal at Coloma at 5:30. Hillary Dortch had 13 points for Berrien Springs, who ends their season at 9-12. Benton Harbor improves to 4-14.