Galesburg-Augusta 50,  Michigan Lutheran 33
Galesburg-Augusta came away with a 50-33 road win at Michigan Lutheran Monday night.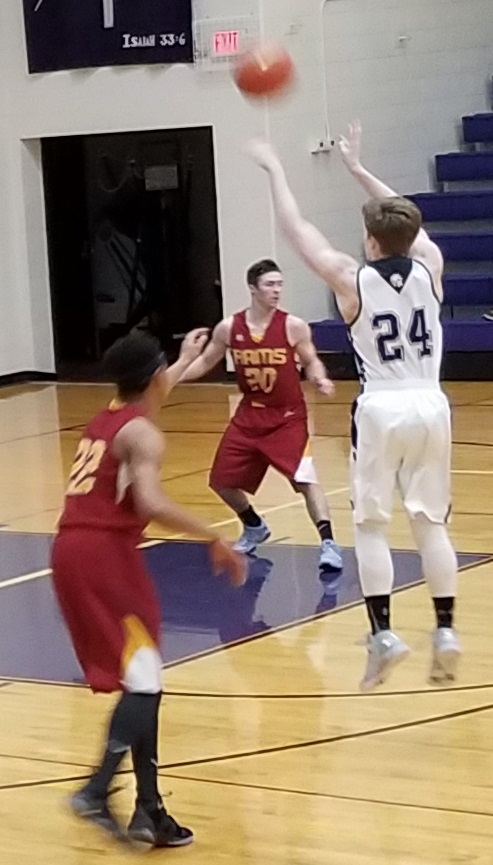 The Rams jumped out to a 9-0 lead to start the game and extended the lead to 12 in the first half. Lutheran staged a strong comeback coming out of the break as they pulled to within two, but the rally fell short. The Rams pulled away in the 4th quarter to win their second straight.
Zeb Pappenfuss led Lutheran with 13 points with Nathan Brown adding six. Galesburg-Augusta got a game high 16 points from Austyn Dunn. Abner Snyder added nine for the Rams.
With the win, Galesburg-Augusta improves to 9-6 on the season. Michigan Lutheran falls to 4-10.
INDIVIDUAL SCORING
MICHIGAN LUTHERAN
Zeb Pappenfuss – 13
Nathan Brown – 6
Kevin Skorupa – 5
Kasen Kerns – 4
Matthew Willis – 3
Nick Mitchell – 2
GALESBURG-AUGUSTA
Austyn Dunn – 16
Abner Snyder – 9
Trevor Patterson – 7
Max Landers – 5
Max Thompson – 5
Logan Diamond – 3
Matthew Wilkerson – 3
Drew Reist – 2