Benton Harbor 61,  St. Joe 43
Benton Harbor pulled away late to come away with a 61-43 win at St. Joe Saturday night.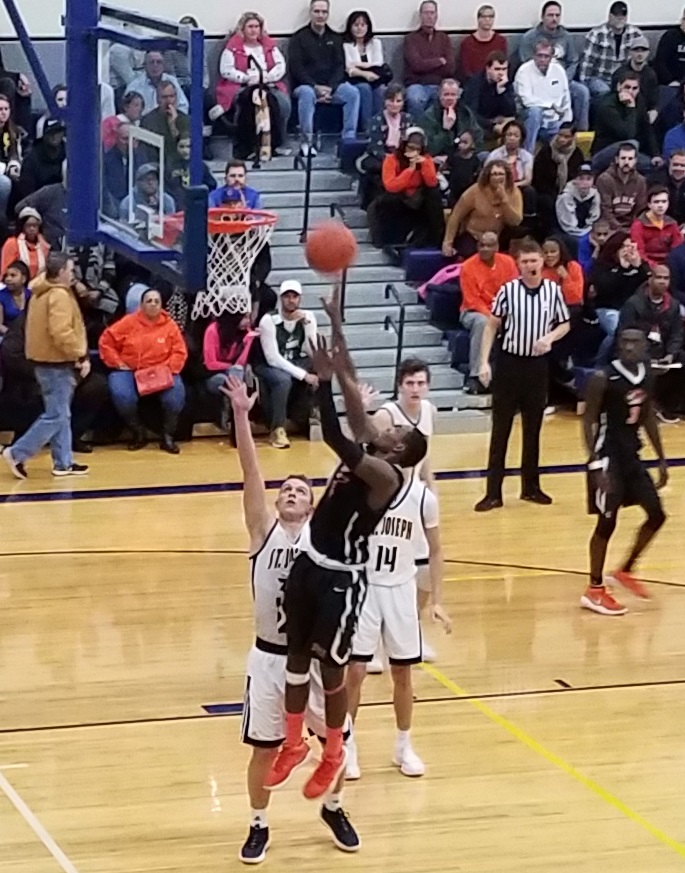 The Tigers scored the game's first nine points and forced the Bears to play catch-up all night. It wasn't until the 4th that Benton Harbor was able to seal the win. St. Joe trailed by ten at the half and trimmed it to eight after three quarters. Tigers then went on to outscore the Bears 22-12 over the final eight minutes.
Carlos Johnson scored a game high 18 points for Benton Harbor. St. Joe got 12 points from Cade Shimulunas.
The win lifts Benton Harbor to 15-1 on the season while St. Joe falls to 11-3.
INDIVIDUAL SCORING
BENTON HARBOR
Carlos Johnson – 18
Shawn Hopkins – 13
TJ Jones – 10
Elijah Baxter – 6
Devan Nichols – 4
Dennie Brown – 4
Justin Brown – 4
Chris Conway – 2
ST. JOE
Cade Shimulunas – 12
Izak Ruddell – 9
Ryan Haynes – 7
Jordan Marble – 6
Devon Frenchko – 3
Ben Newland – 2
Tyler Voth – 2
Trevor Dilley – 2