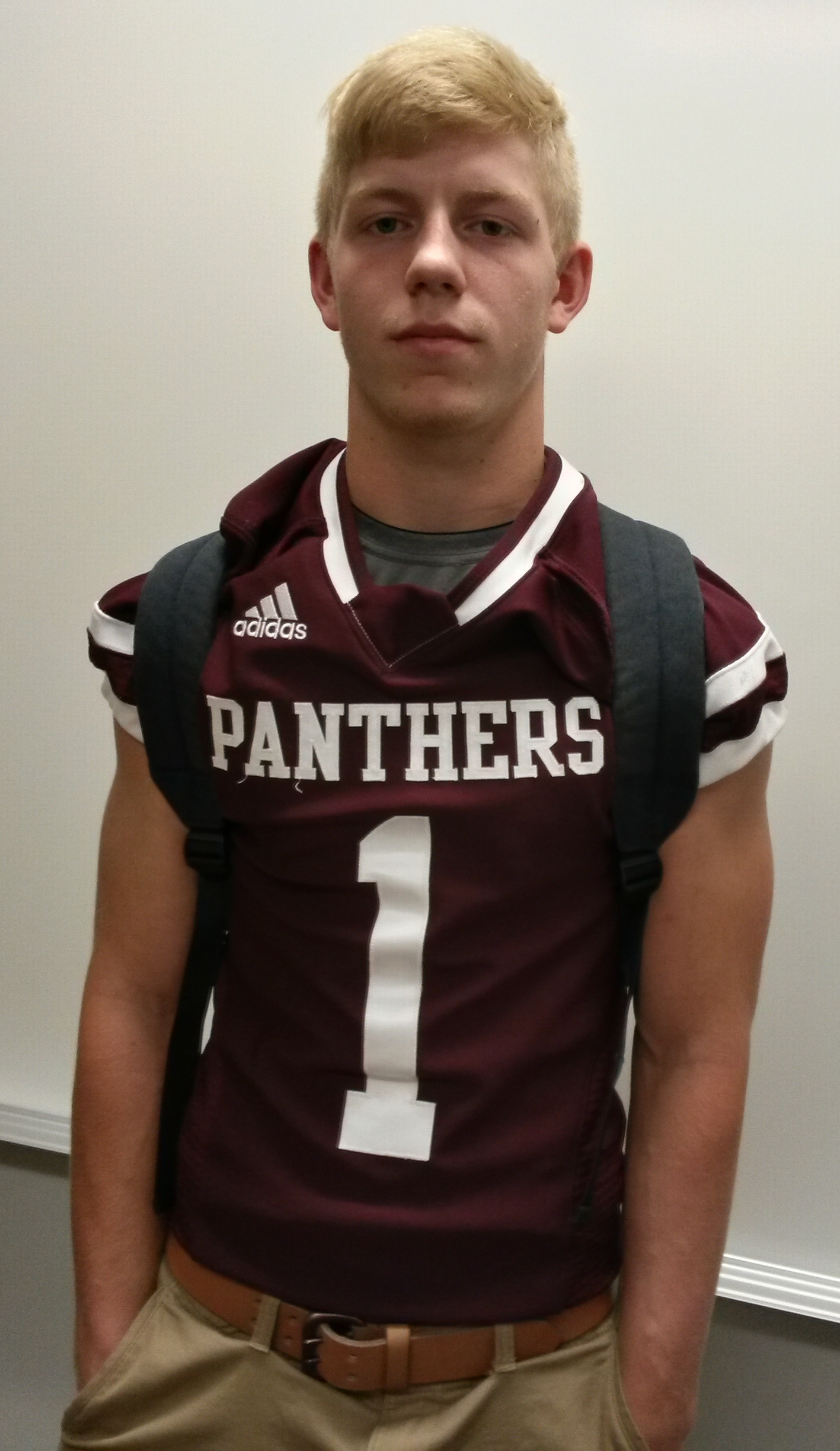 Zack Pickens of Watervliet High School Football is the WSJM Sports Berrien County Student Athlete of the Week for the weeks of August 13, 20, & 27. In the Panthers' win over Lawton, Zack was 13 of 19 passing for 283 yards and four touchdowns. He also rushed for 147 yards and a touchdown. Then in their win over Buchanan, he was 12 of 19 passing for 358 yards and five touchdowns. He also rushed for 138 yards and four more touchdowns. Combined, he in some form accounted for 926 yards and 14 touchdowns.
Zack is also a member of the Watervliet baseball team.
Zack is the son of Michelle Pickens of Watervliet.
Other finalists for the week were Cailey Rooker of St. Joe Golf, Ryan Haynes of St. Joe Football, and Ryan Okonski of St. Joe Tennis.
Click below for Phil McDonald's conversation with Zack…
Podcast: Play in new window | Download | Embed
Subscribe: Apple Podcasts | Android | Email | Google Play | Stitcher | RSS | More